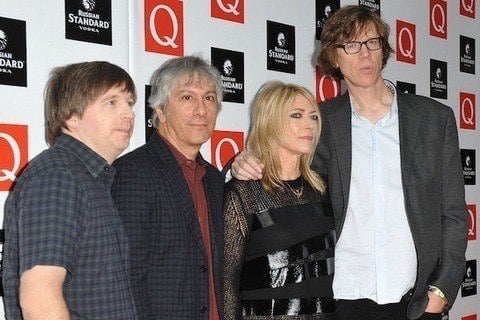 Sonic Youth
Formed
Origin
New York City, birthplace.
Genre
Sonic Youth
About
Noise rock group also known as Ciccone Youth that was active from 1981 until 2011. They were considered a pivotal influence for indie rock.
Trivia
Their album Daydream Nation received the rare perfect score of 10 from Pitchfork. They headlined the Lollapalooza fest in 1995.  Their song "Hey Joni," is about Joni Mitchell, who they claim was a huge influence on them.
Sonic Youth Members
Sonic Youth Fans Also Viewed