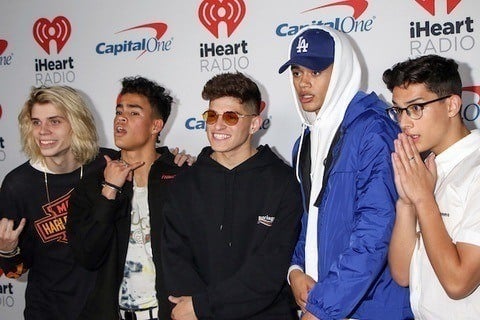 PRETTYMUCH
Formed
Origin
Los Angeles, birthplace.
Genre
PRETTYMUCH
About
Group that performed their debut single "Would You Mind" at the Teen Choice Red Carpet in 2017. They were formed by Simon Cowell in 2016. They have been nominated for multiple Teen Choice Awards.
Trivia
They found viral acclaim in 2017 performing a rendition of Charlie Puth's "Attention" with choreography in the vain of Michael Jackson. They announced Mackenzie Ziegler would be joining them on their 2019 FOMO summer tour. 
PRETTYMUCH Members
PRETTYMUCH Fans Also Viewed